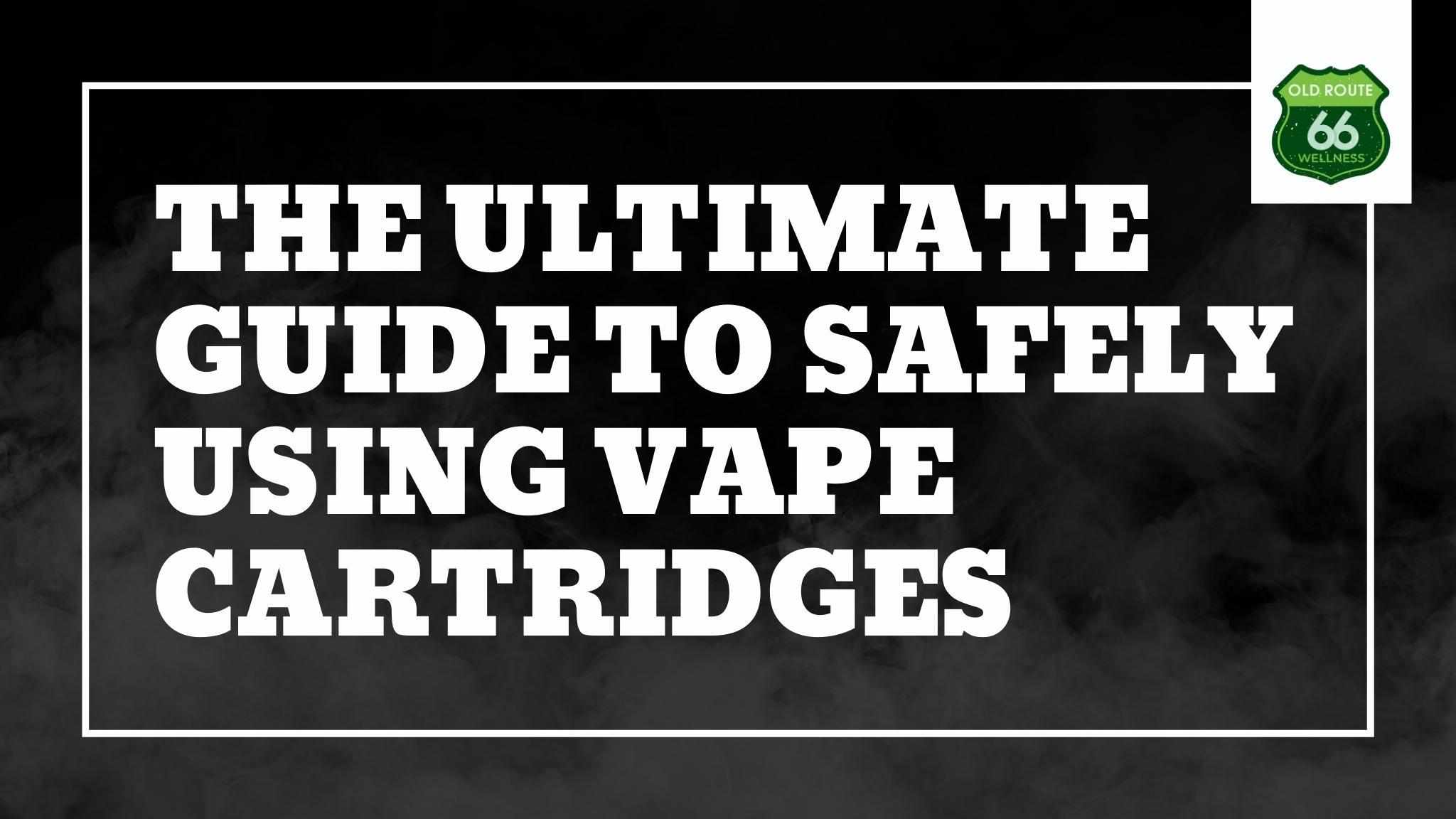 The Ultimate Guide to Safely Using Cannabis Vape Cartridges
Introduction:
As the world of cannabis consumption continues to evolve, cannabis vape cartridges have become increasingly popular. These discreet and convenient devices provide a user-friendly way to enjoy the benefits of cannabis without the need for combustion or rolling papers. In this comprehensive guide, we'll take you through everything you need to know about using cannabis vape cartridges safely and effectively.
What Is a  Cannabis Vape Cartridge?
A  cannabis vape cartridge is a pre-filled, single-use device containing concentrated cannabis oil or distillate. These cartridges are designed to be attached to a compatible battery, usually a 510-threaded one, and come equipped with a heating element that vaporizes the oil when activated. They are available in various strains and flavors, allowing consumers to personalize their experience.
Using a  Cannabis Vape Cartridge
Using a  cannabis vape cartridge is a straightforward process, but it's crucial to follow some basic steps to ensure a pleasant and safe experience.
* Choose a High-Quality Cartridge Begin by selecting a high-quality product. Look for reputable brands and check for third-party lab testing to verify the cartridge's potency and purity. Avoid cartridges that contain harmful additives like propylene glycol (PG) and polyethylene glycol (PEG).
* Assemble Your Equipment You'll need two primary components to use a  cannabis vape cartridge: the cartridge itself and a compatible battery. Ensure your battery is fully charged before starting to avoid any interruptions.
*Check Compatibility Make sure your battery is compatible with the 510-threaded connection commonly used for vape cartridges. Most cartridges fit standard 510-threaded batteries, but it's always best to double-check.
* Remove the Protective Cap  cannabis vape cartridges often come with a protective cap on the mouthpiece to prevent contamination. Remove this cap before use.
* Attach the Cartridge Screw the cartridge onto the battery until it's snug, but avoid over-tightening as it can damage the threads or the heating element.
* Power Up Turn on your battery by clicking the power button the recommended number of times, usually five times. This step may vary depending on your specific battery model.
* Adjust Settings (Optional) Some batteries allow you to adjust voltage or temperature settings. Beginners may prefer to start with the lowest setting and gradually increase it to find their preferred vapor intensity.
* Inhale Slowly and Gently Place your lips around the mouthpiece and inhale slowly and gently. Start with a small puff to gauge the vapor's potency and flavor. Unlike smoking, there's no need to take deep breaths; a gentle draw is sufficient.
* Monitor Your Intake Pay attention to how you feel after each puff. Cannabis affects individuals differently, so it's essential to take your time and assess your tolerance. Wait a few minutes between puffs to avoid over consumption.
* Turn Off the Battery Once you've finished your session, turn off the battery by clicking the power button the recommended number of times, usually five times.
Safety Tips for Using Cannabis Vape Cartridges
While using cannabis vape cartridges is generally safe, it's crucial to keep these safety tips in mind:
* Store Safely Keep your cartridges away from direct sunlight and extreme temperatures to prevent oil degradation and loss of potency.
* Avoid Over consumption Start with small puffs and give yourself time to feel the effects before taking more. Over consumption can lead to discomfort or unwanted side effects.
* Stay Hydrated vaping can be dehydrating, so remember to drink water before and after your session to stay well-hydrated.
* Charge Your Battery Ensure your battery is fully charged before use to avoid interruptions during your session.
* Know the Law Familiarize yourself with the cannabis laws in your area, and only use these products where it is legal.
Conclusion:
Cannabis vape cartridges offer a convenient and discreet way to enjoy the benefits of cannabis. By following the steps outlined in this guide and adhering to safety precautions, you can make the most of your vaping experience. Always choose high-quality products from reputable brands, monitor your intake, and prioritize your safety and well-being when using cannabis vape cartridges.
Introduction: Cannabis enthusiasts are always on the lookout for innovative and convenient ways to experience the diverse benefits of cannabinoids. In recent years, a particular cannabinoid has been gaining attention for its unique properties – Tetrahydrocannabivarin (THCV). When it comes to consumption methods, vape pens have emerged as a popular choice among cannabis users. In…
Read More