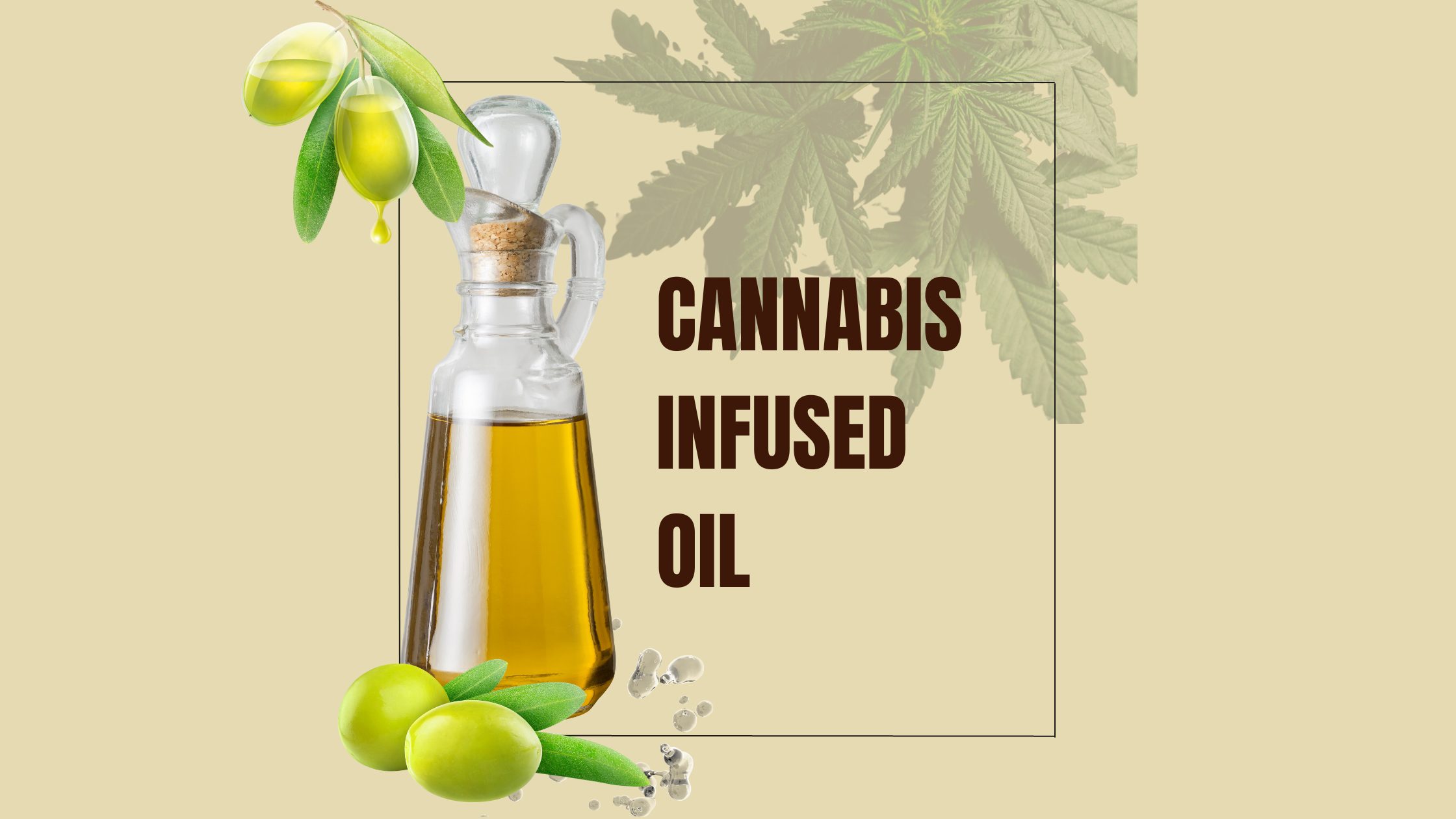 Marijuana oil, also known as canna oil or cannabis oil, is an excellent medicinal addition to all your favorite dishes and spices. Marijuana oil can seem like a complicated thing to do, but with our simple guide, it's easier than you think. This tutorial is so simple and effective that you can make high-quality canna oil from your kitchen at home.
Ingredients:
A large pot

A stovetop where you can control heat

A stirring spoon

A few pieces of cheesecloth (can be easily purchased at your local grocery or home supplies store)

A sizeable air-tight container or mason jar (to store your oil)

28 ounces of extra virgin olive oil or coconut oil

1-1½ ounces of coarsely ground marijuana, trim, or buds (choose your amount based on your desired potency)
Recipe:
Heat the olive oil or coconut oil in your saucepan over low heat, ensuring it's not boiling but warm. Keeping the temperature low prevents the THC from burning, making your future oil stronger and more potent! Be patient with the heating level and keep the temperature of your oil at a gradual increase. Once the oil is hot, pour 1 to 1 ½ ounces of the cannabis and stir well with your mixing spoon. This distributes THC, CBD, CBN, and other cannabinoids individually, so not one drop of oil is missed. Keep stirring frequently, and make sure the oil does not boil. Once you have slowly cooked the cannabis for about 2-3 hours, turn off your stove and get ready to remove your oil. Pour the mixture through the cheesecloth and into the container where you will store your cannabis oil. Squeeze the cloth to get the last drop of the mixture into the bag or jar. This step can take time, but it's worth it. Store your infused oil in a dark, cool place or in the refrigerator for storage.
Introduction: Cannabis enthusiasts are always on the lookout for innovative and convenient ways to experience the diverse benefits of cannabinoids. In recent years, a particular cannabinoid has been gaining attention for its unique properties – Tetrahydrocannabivarin (THCV). When it comes to consumption methods, vape pens have emerged as a popular choice among cannabis users. In…
Read More