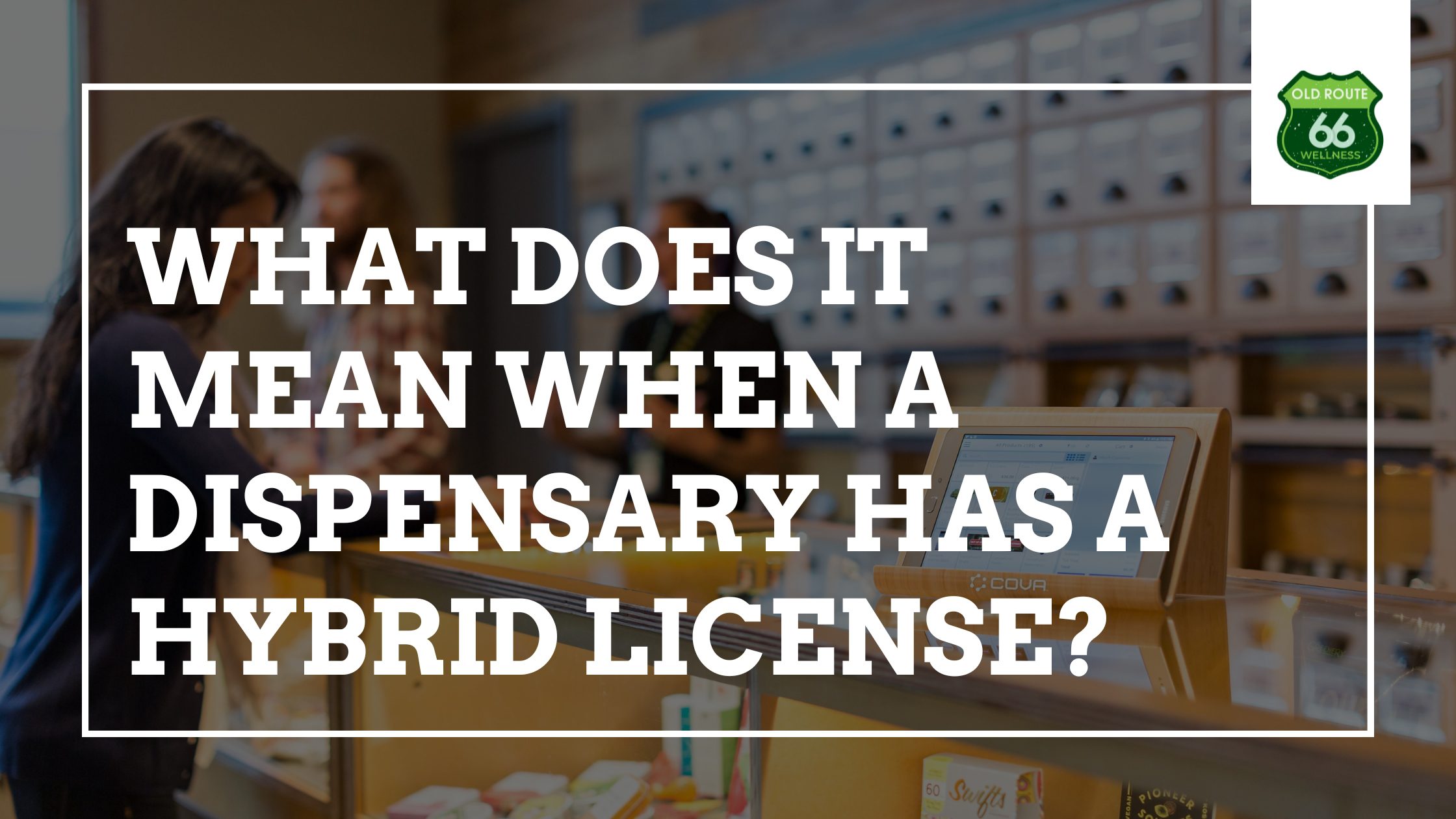 What Does It Mean When A Dispensary Has A Hybrid License?
Cannabis businesses have started increasing since the US states began giving licenses for medical or recreational purposes.
Dispensaries must obtain different licenses for each type of cannabis in states where it is permitted to use cannabis for medical and recreational purposes. This has given rise to confusion about multiple kinds of licenses, including the hybrid license.
A Hybrid license enables a dispensary to sell cannabis for both medical and non-medical purposes. However, you must check what your hybrid license allows because regulations surrounding the permits in different states differ widely.
Stay with us to know how your cannabis dispensary could benefit from a hybrid license, along with the risks relating to it.
What's So Special About A Cannabusiness Hybrid License?
Most states offer cannabis dispensaries to choose between recreational, medical, and hybrid licenses. A hybrid license combines medical and recreational license so you can sell cannabis products to recreational and medicinal users as well.
The total U.S. sales of cannabis are expected to rise as high as $52 Billion by 2026, which makes hybrid license a valuable investment for every startup.
Whether you're starting fresh, or already run a dispensary with medical license, you may want to consider getting a hybrid license due to these reasons;
1. Increased Revenue And Flexibility
With the Hybrid license, businesses can target a larger audience as they are not restricted to growing or selling cannabis products for medical patients. Instead, their supply is flexible, owing to which they can meet the demands of a larger population resulting in increased revenue.
2. Streamlined Operations
When a dispensary covers medicinal and adult-use sales under one license, the administrative cost of acquiring and managing multiple licenses is cut short.
Costs may not be a concern for businesses with cannabis insurance or established companies, but new cannabis dispensaries can benefit from getting one combined license instead of multiple ones.
3. Competitive Advantage
If you consider acquiring a single-use license, a hybrid permit may be more challenging in some states and necessitate a higher level of compliance. Because of this, having hybrid support can give your dispensary a competitive edge over those who solely have medical or adult-use licenses.
4. Greater Branding Possibilities
By getting a hybrid license, dispensaries position themselves as more consumer-focused businesses catering to medicinal and adult-use clients. This enhances the dispensary's reputation and sets it apart from other companies.
Risks Associated With Hybrid Licenses
While there are multiple benefits of acquiring hybrid licenses, there are several risks associated with it. Here are five of them.
1. Increased Regulatory Burden
Because a dispensary with a hybrid license must meet the requirements for adult-use and medical sales, it may be subject to more strict rules and compliance requirements. This could lead to increased expenses and administrative work, which could be problematic for smaller enterprises.
2. Increased Liability Exposure
With a hybrid license, you need to ensure all products and the dispensary adhere to the safety and quality requirements for sales; there is a greater liability risk haunting these businesses. Increased liability risk may emerge from this in the case of product recalls, safety concerns, or other legal problems.
3. Patient Privacy Concerns
In some places, receiving a recommendation for medical cannabis may require that patients disclose personal information.
A dispensary with a hybrid license must take extra precautions to protect patient privacy and guarantee the confidentiality of medical records.
4. Inventory Management
With a hybrid license, a business must ensure that it has enough items to satisfy medical and adult-use consumers. This might be difficult because different goods might be more in demand from medical or adult users, and the need for each may change over time.
Unforeseen and uncontrolled events like Covid-19 can disturb the procurement process, which makes it an even more significant concern for businesses with Hybrid licenses.
5. Possible Marketing Obstacles
A dispensary with a hybrid license may experience difficulties selling its goods to customers who use marijuana for medical and recreational purposes. Various marketing approaches may be necessary to reach each group.
Also, certain marketing limitations do not apply to sales of cannabis for adult use. Still, they apply to sales of cannabis for medical purposes, which may restrict the dispensary's ability to advertise its medical products.
6. Other Risks
Other risks include general theft, cybersecurity, property damage, etc. Considering these risks, dispensaries should ensure that they're equipped with the necessary dispensary insurance to cover potential losses due to non-compliance with state laws or any other risk.
Endnote
While hybrid licenses surely serve the businesses in the right areas, they must also be prepared for risks that come with them, such as inventory management, strict regulations, marketing obstacles, and much more.
So, while you work on acquiring a hybrid license, make sure you have dispensary insurance for your business to help you stay compliant with the laws and also aid you monetarily in times of need.
Every now and Zen during Spring I like to leave town early in the morning with my dog, Boba Fettch. We hightail it out to a nearby trail, which one we end up at never matters, and spend a couple of hours walking around. There's something about being outside in the morning hours that makes…
Read More