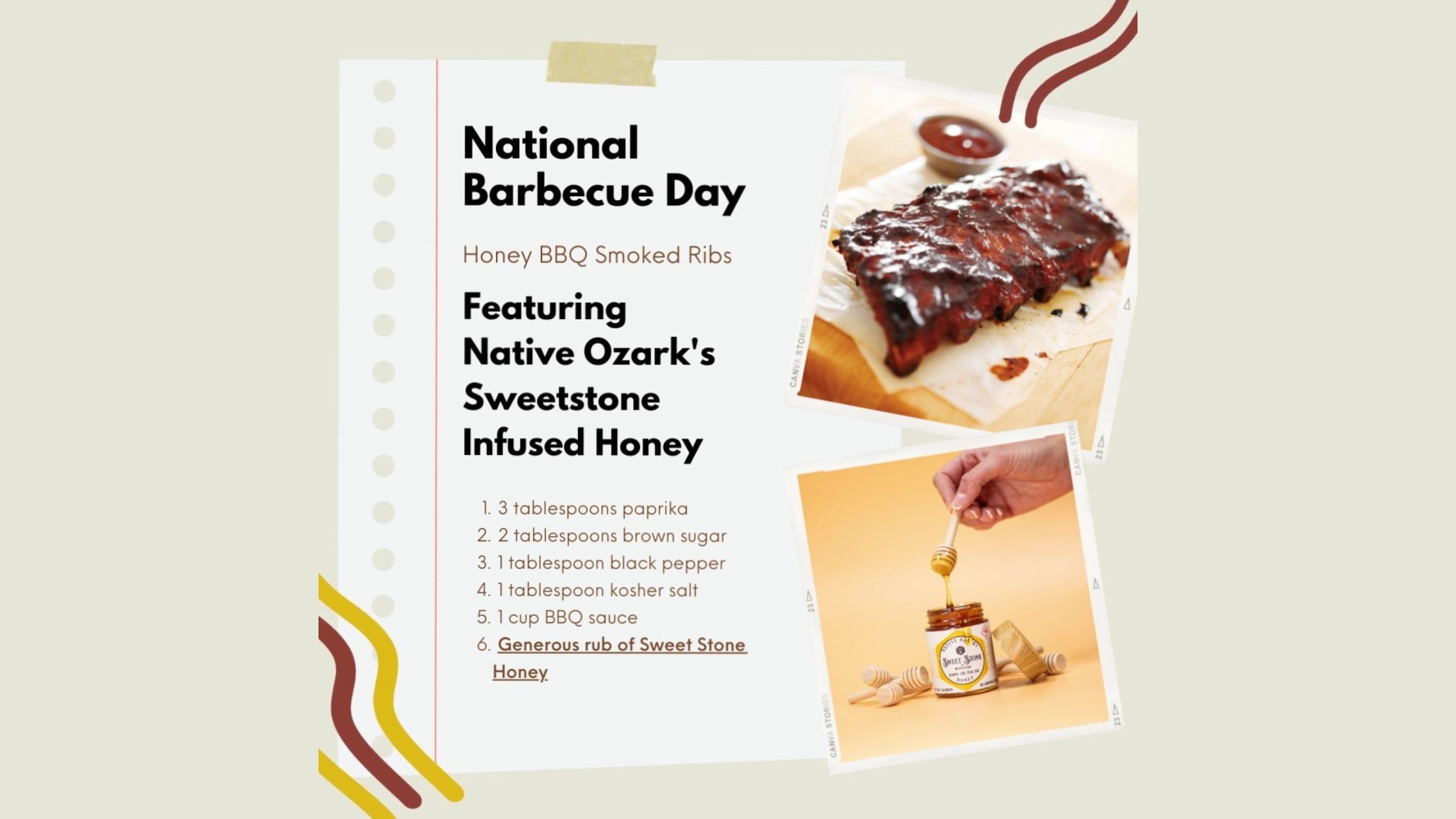 THC Honey BBQ Ribs recipe
Barbecue ribs with cannabis look like a dream come true. These pork ribs are sweet, sticky, and full of THC. Our recipe is a great choice for cannabis parties. So, if you are looking for cannabis edibles to eat for your next event, look no further!
How do I get the most out of my bud?
We want to fill these pork ribs with THC so we covered them with THC infused honey. Instead of just rubbing raw pork ribs with cannabis oil, we are smothering the cooked ribs in THC honey. Here's a professional tip: let the BBQ pork ribs soak in the honey uncovered in the oven for extra 5 minutes. The honey will stick well to the ribs
How long is this recipe for cannabis BBQ ribs?
It is important to plan this recipe in advance!
From start to finish, this recipe will take 2 hours and 30 minutes.
Let's start cooking your Cannabis BBQ ribs!
Ingredients
4 Pounds Baby back ribs
3 tablespoons paprika
2 tablespoons brown sugar
1 tablespoon black pepper
1 tablespoon kosher salt
1 cup BBQ sauce
Generous rub of Sweet Stone THC Honey
Instruction
Preheat oven to 350 F
If the ribs are not cleaned. Peel the hard membrane that covers the lower / bone ribs. And place on a baking tray with foil.
Mix all the spices and seasoning all over the ribs on both sides. Cover the pan with foil and cook for 2 hours.
Remove ribs from the oven and cover completely with the THC honey. Place back in the oven at 300F for 30 more minutes.
When finished, remove it from the oven and let it rest for 10 minutes to allow the juices to recirculate back into the meat before slicing.
Every now and Zen during Spring I like to leave town early in the morning with my dog, Boba Fettch. We hightail it out to a nearby trail, which one we end up at never matters, and spend a couple of hours walking around. There's something about being outside in the morning hours that makes…
Read More