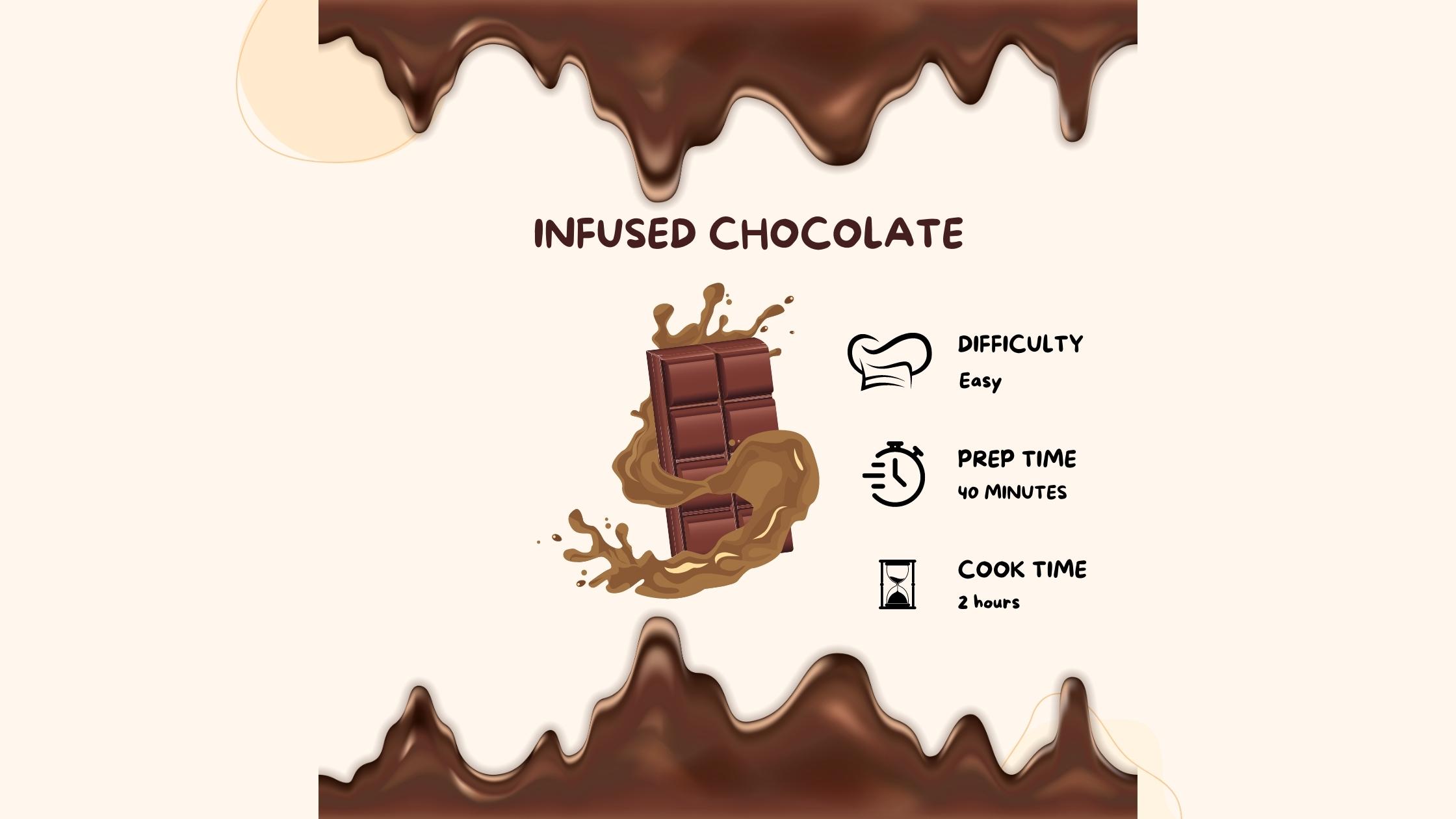 Marijuana-Infused Chocolates
Marijuana-infused chocolate is one of the easiest recipes to make if you have cannabutter available on hand. For this recipe, you will need candy molds (of your choice) and a double broiler.
INGREDIENTS
1/3 cup cannabutter (at room temperature)
4 cups melting chocolate
Double broiler
Candy molds
STEP 1 Add water to your double boiler. Heat to boiling on high heat. Once the water is boiling, reduce heat to low.
STEP 2 Combine the chocolate and cannabutter in the double boiler and melt the chocolate completely. Stirring occasionally.
STEP 3 Once melted, stir and pour into candy molds.
STEP 4 Place in the freezer until the chocolate hardens. Once the chocolate is set, remove it from the molds. Store the chocolate in the refrigerator in an airtight container.
Introduction: Cannabis enthusiasts are always on the lookout for innovative and convenient ways to experience the diverse benefits of cannabinoids. In recent years, a particular cannabinoid has been gaining attention for its unique properties – Tetrahydrocannabivarin (THCV). When it comes to consumption methods, vape pens have emerged as a popular choice among cannabis users. In…
Read More