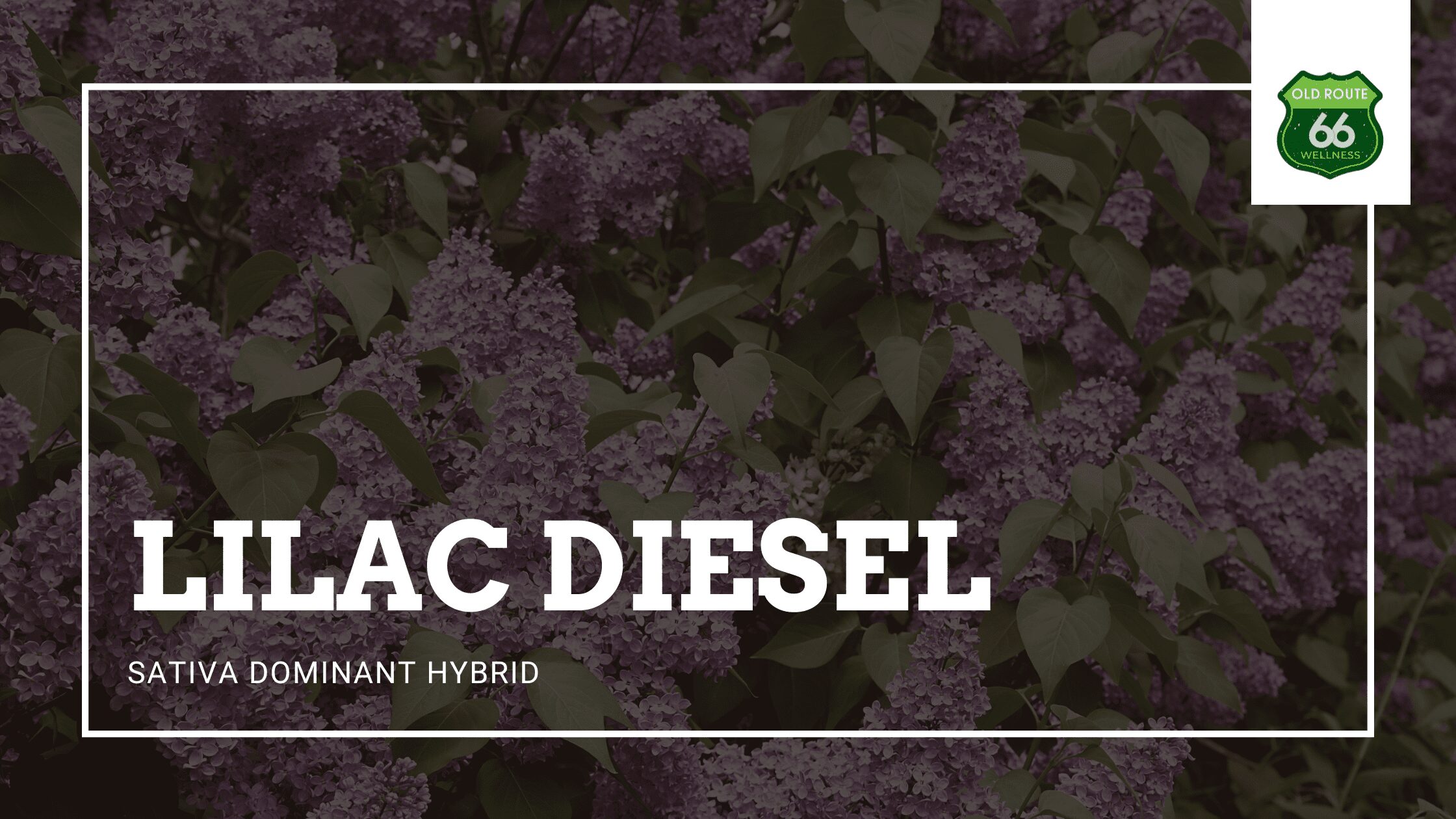 One of the most exciting things about writing Encycloweedia Bricannabis is finding strains that become new favorites. Weed love to tell you about Lilac Diesel, a hybrid strain that was wonderful throughout the day. Grown by Good Day Farms, this genetically balanced strain hit like a sativa leaner and stuck with me for hours. Lilac Diesel comes from crossing a Silver Lemon Haze x Forbidden Fruit and a NY Cherry Pie with Citral Glue. This marijuana mixture makes for an amazing morning or midday smoke.
     I had heard great things about this strain from others, but hadn't had the chance to try it for myself. As a fan of diesel strains and the tart taste I've come to associate with them I was excited to find this sour flower on the shelves. As I plunged my nose into the jar I immediately picked up on the sour gas smell I love, but fruity and floral scents combined with it and left me with lingering hints of earthy pine. The green buds were almost white as I pulled apart the dense flower, amber strands throughout. A sweet floral scent burst out with every pull, and my fingers soon had a sticky coating. The aroma translated well into flavor but brought out a little more of the fruitiness with the familiar sour bite lingering as I exhaled. I tried the strain for the first time in the evening, and found myself full of energy well into the night. Fortunately I did not work in the morning, and with no lilac of energy stayed up after midnight! Lilac Diesel left me feeling calm, uplifted, packed a boost of energy, and gave me a goofy grin. "Diesel be making its way to my Top Ten List, for sure," I laughed to myself on the third morning. If you enjoy pairing cannabis and coffee like I do you'll find the contrasting flavors but energizing synergy a wonderful way to start the day. I've had the strain in joints before, but Good Day Farms has grown some beautiful buds that put Lilac Diesel in the top three of my list.
     This strain was a heavy hitter with over twenty percent THC, and boasted an almost two percent terpene count of terpinolene, caryophyllene, ocimene, and myrcene! This amazing amalgamation elucidates the awesome aroma! I'm not going to mess up the alliteration of the last sentence with a bad pun, but if I was going to I'd have said, "ocimene aroma." Ocimene is considered a secondary terpene as it is usually found in lower amounts in cannabis strains. Ocimene has a sweet citrus smell, and provides an energetic boost. The dominant terpenes in Lilac Diesel explain how this balanced hybrid can provide so much energy and calm me at the same time. Trust me, you'll juana try this one, good day.
Joking and Toking:
Why did the flower get kicked out of the band?
He was playing out of petunia! I love making flower jokes. Orchid-ing if you will.
Every now and Zen during Spring I like to leave town early in the morning with my dog, Boba Fettch. We hightail it out to a nearby trail, which one we end up at never matters, and spend a couple of hours walking around. There's something about being outside in the morning hours that makes…
Read More