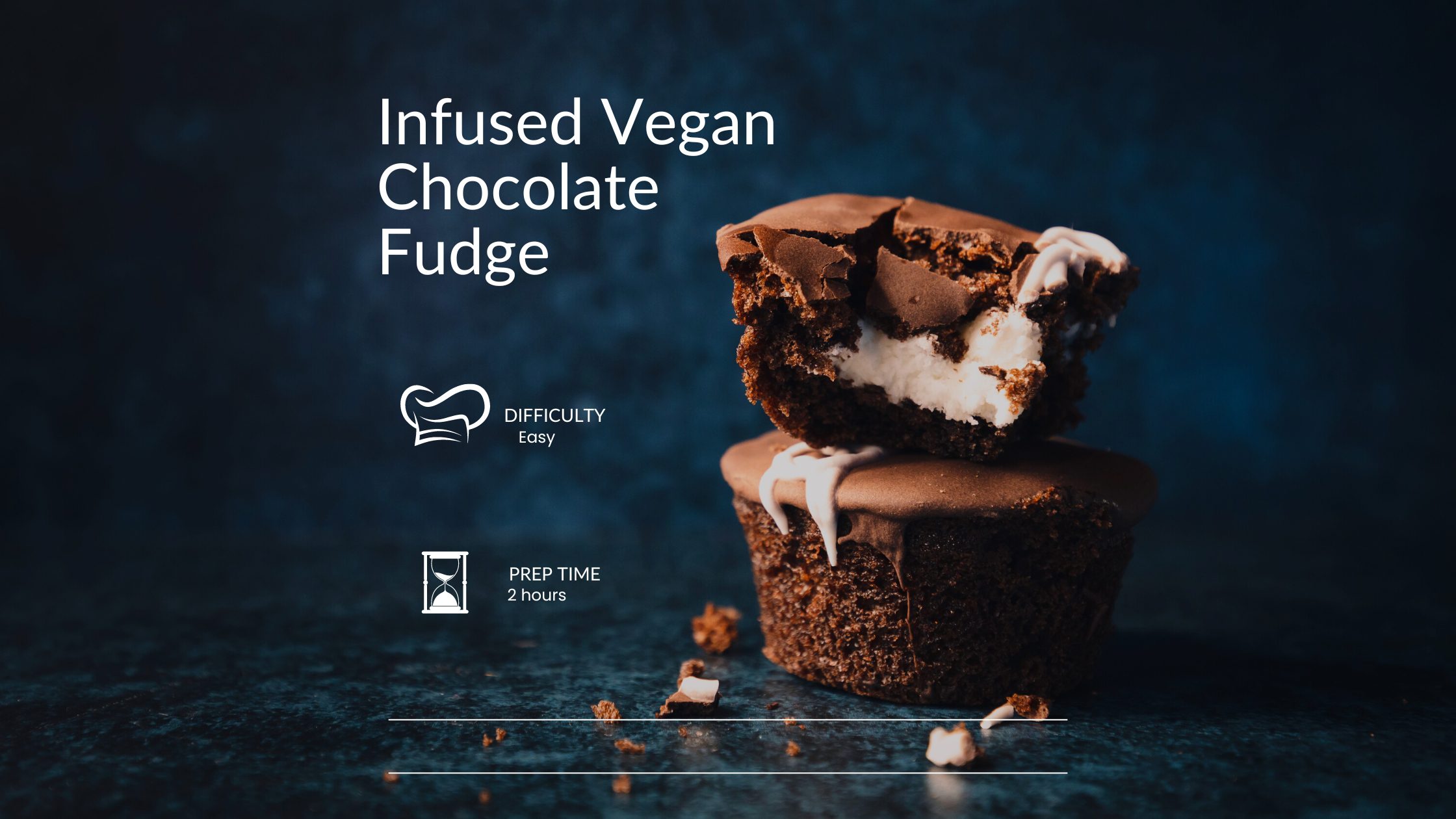 Easy Cannabis-Infused Vegan Chocolate Fudge
This vegan chocolate fudge is quick and simple to make, requiring only simple ingredients that you may already have on hand.
These vegan edibles are absolutely delicious and refreshing on a hot summer!
EQUIPMENT: blender, saucepan with a tight-fitting lid, silicone molds, or muffin tins.
INGREDIENTS
• 6 oz (170 g) dark chocolate, chopped into small pieces
• 1-¼ cup (300 ml) full-fat coconut milk
• ⅓ cup (75 ml) maple syrup
• 3 tbsp (45 ml) aroma-free coconut oil
• ½ tsp (2 ml) vanilla extract
• 2 tsp (10 ml) cannabis oil, isolate, or cannabis butter
INSTRUCTIONS
STEP 1
Put the chocolate in a bowl.
STEP 2
In a medium saucepan, combine the coconut milk, maple
syrup, coconut oil, and vanilla and bring to a boil
over medium heat. Transfer the mixture to a blender, add
cannabis, and puree until smooth.
STEP 3
Pour the coconut mixture over the chocolate and mix until smooth.
Divide the mixture evenly into the molds and cool to room temperature. Transfer the molds to the refrigerator for a minimum of eight hours, remove and serve immediately or transfer to an airtight container and refrigerate for up to two weeks.
Introduction: Cannabis enthusiasts are always on the lookout for innovative and convenient ways to experience the diverse benefits of cannabinoids. In recent years, a particular cannabinoid has been gaining attention for its unique properties – Tetrahydrocannabivarin (THCV). When it comes to consumption methods, vape pens have emerged as a popular choice among cannabis users. In…
Read More