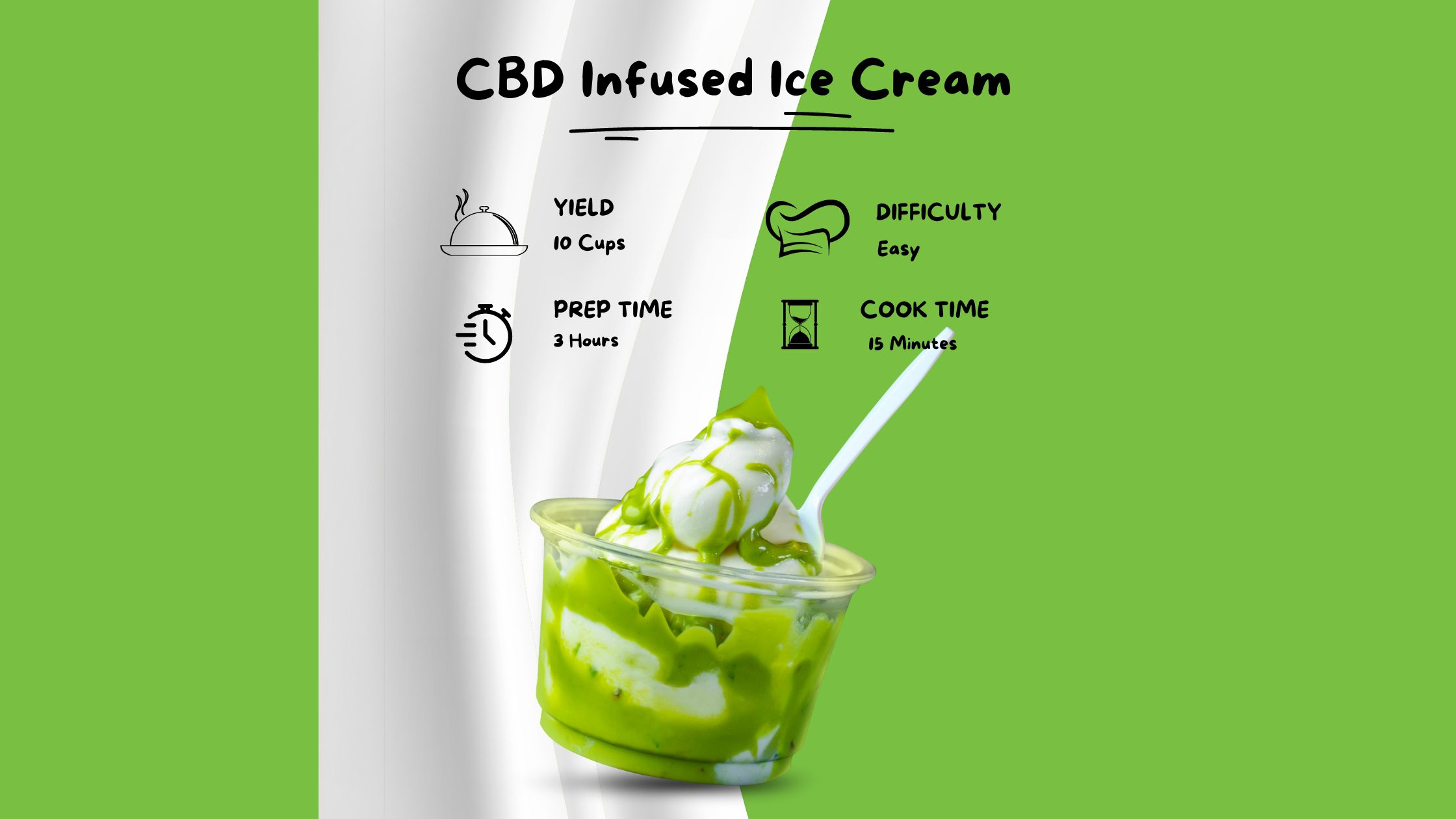 Cannabis-Infused Ice cream
Who doesn't like ice cream? It is perhaps one of the most popular desserts of all time. Maybe there's only one thing that could make it better: cannabis! This marijuana ice cream is the perfect dessert, and it's pretty easy to make.
Ingredients:
1 can of sweetened condensed milk

5 cup cocoa powder (optional — only if you want to make it chocolate)

1 teaspoon vanilla extract

25 teaspoon salt

2 cups cannabis-infused whipping cream
Cannabis-infused whipped cream
In cannabis-infused whipped cream recipes, the amount of cannabis used ranges from 1 to 5 grams per 2 cups of cream. The amount you use depends on your personal preferences. Also, the potency of the cannabis used can make a big difference in terms of how much to put.
No matter how much weed you use, here are three simple ways to infuse whipped cream:
Take your decarboxylated cannabis and place it in a saucepan with the whipped cream. Bring the mixture to a boil and then simmer over low heat for about 45 minutes to 2 hours, making sure to stir regularly, so it doesn't burn. Strain into a jar and refrigerate.

If you have a double boiler, you can combine the cannabis and 2 cups of cream and boil it twice in a medium pot of water for about 40 minutes. Then pour it through a strainer into a jar for storage.

Another method is a little more complicated but still easy. Pour the whipped cream and ground decarboxylated cannabis into a glass jar and seal. Place the sealed jar in a deep pot filled with hot water that is about ¾ the height of the jar. Simmer the water below 185-degree Fahrenheit for about three hours, adding more water as needed. Remove from heat and strain through cheesecloth into a jar.
Recipe
Whisk the condensed milk, vanilla, and salt in a medium bowl (plus cocoa powder if you want to make chocolate ice cream)

Use a mixer to whip the cannabis cream in a separate chilled bowl until stiff peaks form.

Take a spatula and blend about half of the cannabis whipped cream mixture into the condensed milk mixture until smooth, then fold the mixture into the whipped cream and mix well. Put the mixture in an airtight container and freeze for about 3 hours.
If you'd like to give your ice cream a unique twist, feel free to add your own toppings. Chop some chocolate and make a chocolate chip ice cream, or don't stop there and add a few mint leaves or mint extract to make mint chocolate chips.
Every now and Zen during Spring I like to leave town early in the morning with my dog, Boba Fettch. We hightail it out to a nearby trail, which one we end up at never matters, and spend a couple of hours walking around. There's something about being outside in the morning hours that makes…
Read More