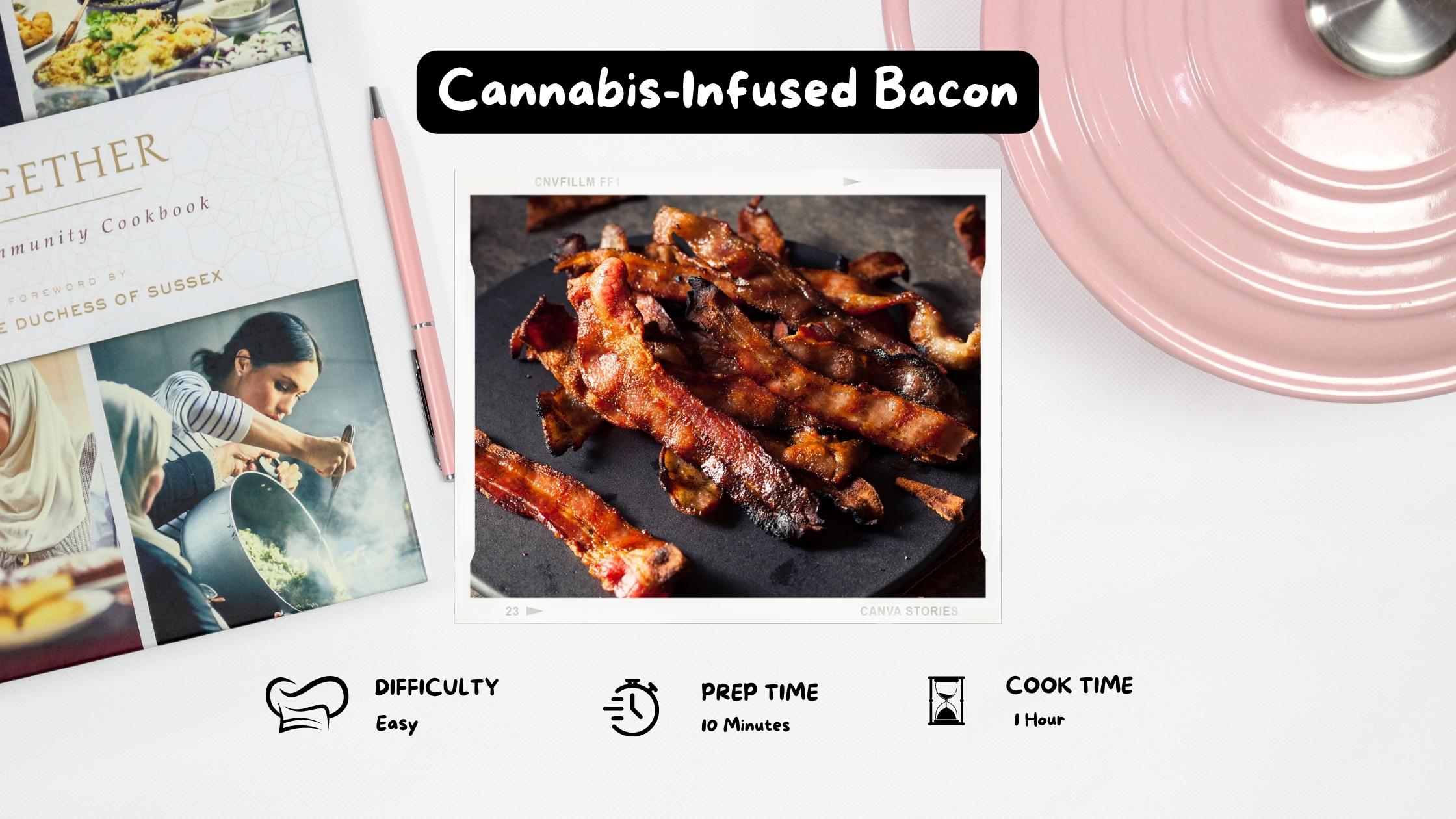 Just when you think you've experienced everything you love about bacon, you learn about cannabis-infused bacon. Aside from the wonder that these two royalties come together, the real ingenuity lies in using bacon fat for THC activation in cannabis. This allows you to prepare a medicinal meal using the raw plant instead of buying or making cannabis oil or butter.
Ingredients:
Bacon, sliced

Cannabis, ground into a fine powder
Recipe
Preheat the oven to 225 ° F. Spread the ground cannabis on a baking sheet and cook for 45 minutes. Place your desired number of bacon strips (make no mistake here, you'll likely use the whole packet) on an ungreased baking sheet.
Once the cannabis is done cooking, take it out and preheat the oven to 275 ° F. Sprinkle the cooked cannabis on each strip of bacon, adding more or less depending on the strength you want (it may be easier and/or faster to use a salt shaker for this process).
Cook the bacon for 10 minutes. Remove from the oven, flip the strips over and sprinkle the other side with more of the cooked cannabis. Cook for another 10 minutes.
Have a good time!
Tips:
Any remaining fat on the pan is medicinally active, so you might want to save it and get creative! A quick option is to soak up the fat with bread, and voila: cannabis-infused bacon bread. You can also use it as an oil substitute for scrambled eggs, stir-fried, etc.
Every now and Zen during Spring I like to leave town early in the morning with my dog, Boba Fettch. We hightail it out to a nearby trail, which one we end up at never matters, and spend a couple of hours walking around. There's something about being outside in the morning hours that makes…
Read More